Story Slam Workshop with BABS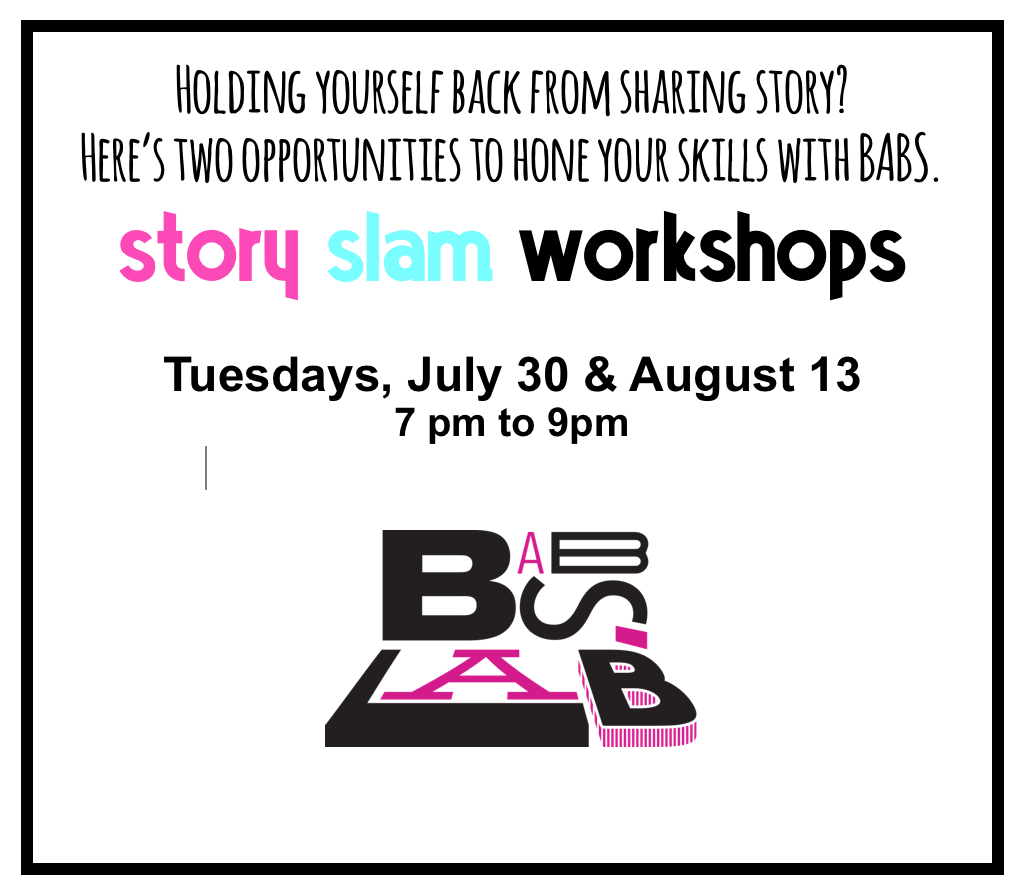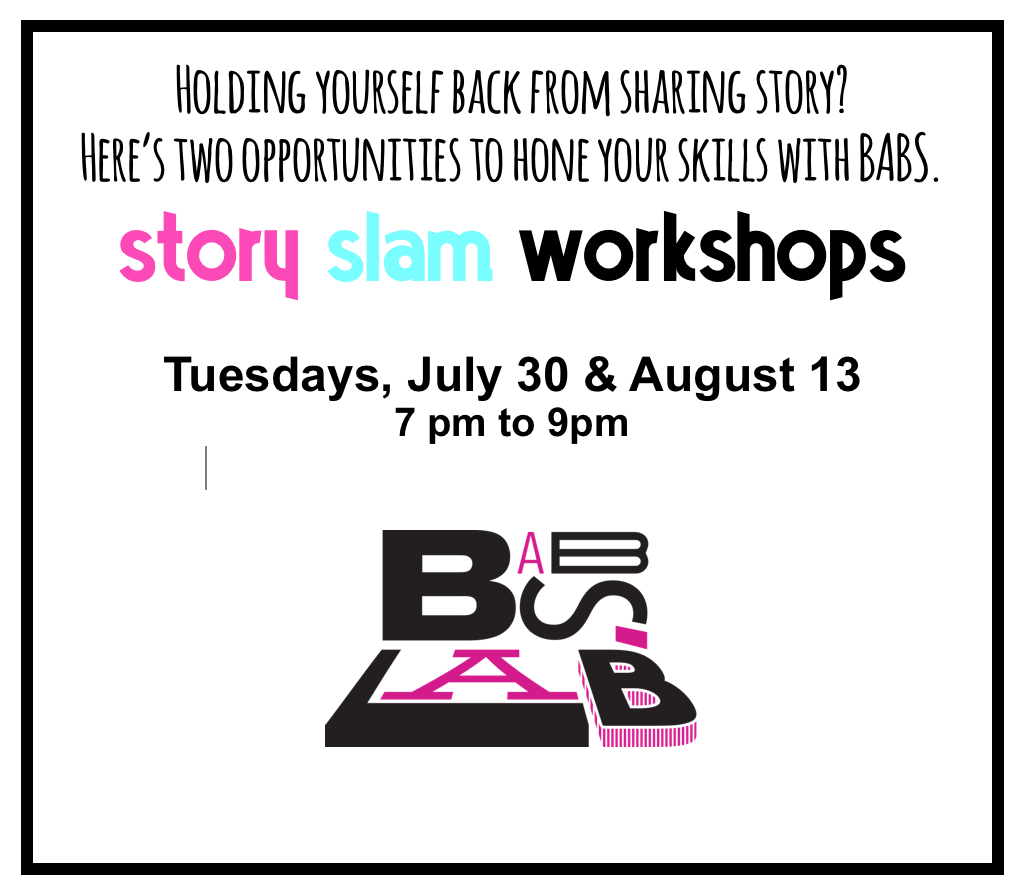 Story Slam Workshop with BABS
Holding yourself back from getting up at a Slam and sharing story? Do you think your not good at it? Here's two opportunities to practice developing and honing your skills with facilitator Barbara Colaciello.
These quick styled 2 hour workshops are designed to get you out of your head and into your heart. You will walk away with a better understanding of HOW to SHAPE a story and bring it to life. Each class is limited to 10 participants to allow for lots of participation and individual coaching.
REGISTER NOW! Explore your creative potential and enhance your story-shaping abilities.
WHEN: Tuesday, July 30
Tuesday, August 13
WHERE: BABS'LAB, 603 King St,. Jacksonville,FL located at CoRK Art District North. Entrance to BABS'LAB in in rear of building on Phyllis St.
FEE: $20.00
WHY IMPROVISATION? This 2 hour session is designed to build self-confidence through direct experience. Incorporating improvisation and acting games.● promote creative freedom and personal daring. ● trigger your intuition ● enable you to think fast on your feet● hone your focusing and listening skills● stimulate action, spontaneity and creativity.
This kind of work creates sacred space — a space to pause, listen to your heart, trust, play and share.
BABS'LAB is that kind of space.