BE the ART 2019. Camp for Teens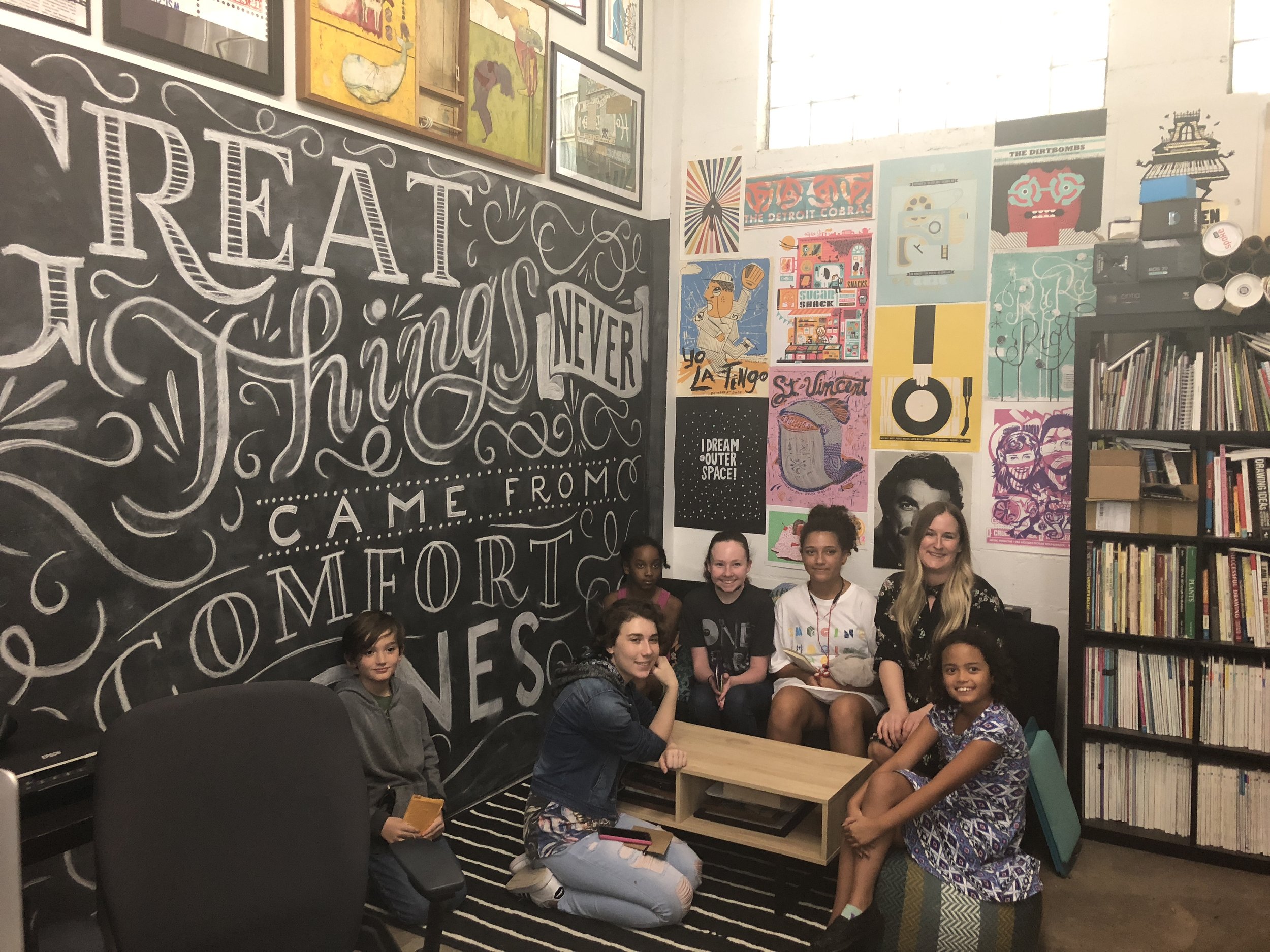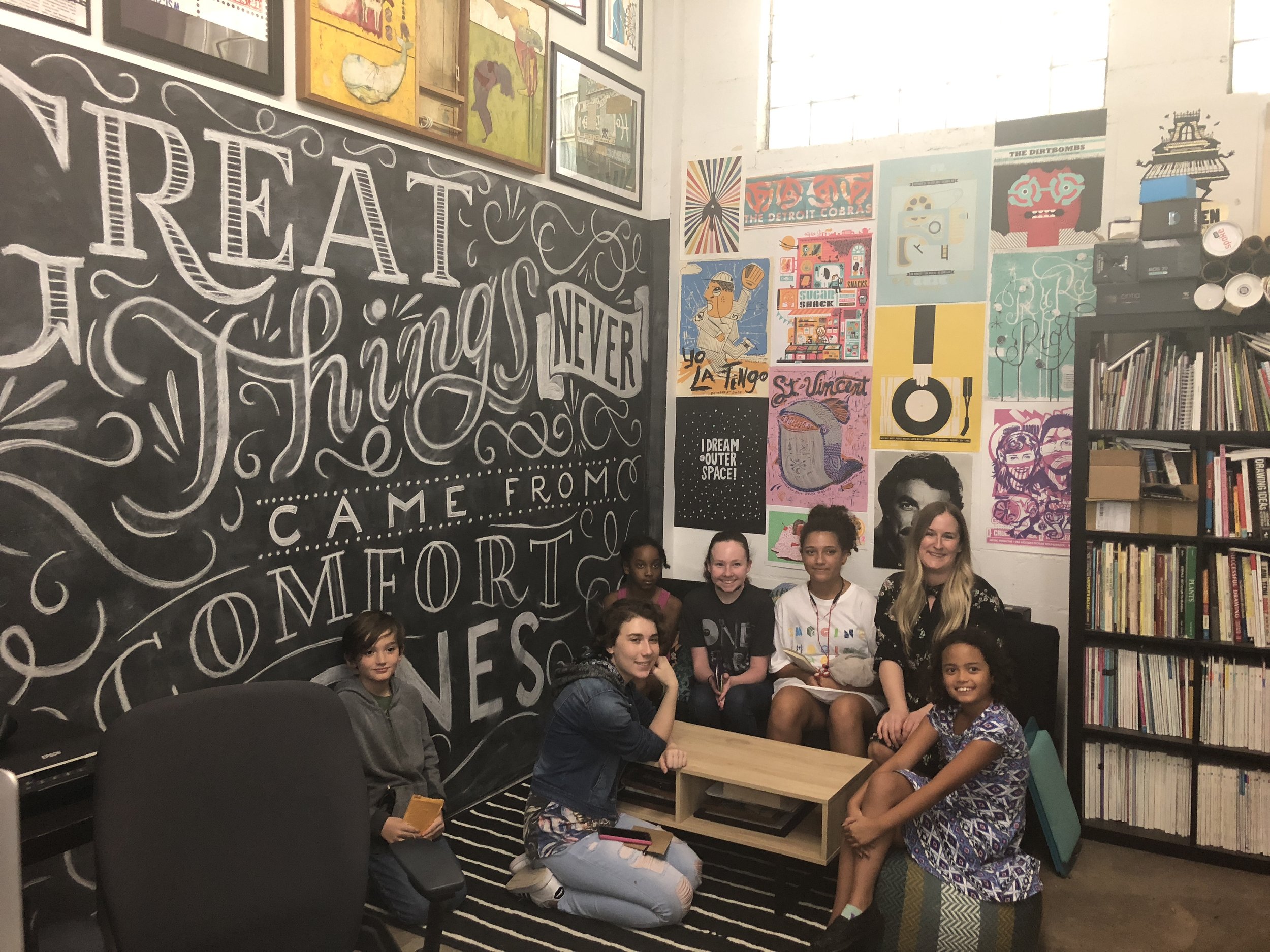 BE the ART 2019. Camp for Teens
Art educators Hope McMath of YELLOW HOUSE and Barbara Colaciello of BABS'LAB invite you to be part of a 2 week hands-on ART/DRAMA camp that promotes creative freedom and personal exploration! Through the process of journaling, art making, and improvisation training, campers will visit ARTIST'S STUDIOS within the CoRK Arts District.
Using that experience as inspiration students will explore art making through painting, print making, and drawings. They will also learn how to embody their art by participating in storytelling games to develop a character for performance. The program culminates with an art exhibit curated by the students celebrating their work at YELLOW HOUSE and an original collaborative theater piece performed at BABS'LAB.
Challenging, rewarding, and fun the program is geared for inquisitive middle and high schoolers. The ideal participant will have a strong interest in the arts and a willingness to gain new skills. Limited to 10 participants. Register Early!
PLEASE NOTE: To ensure a great camp experience we hope to set up a meet & greet or a phone conversation with parents to answer questions about our process.
Contact Barbara Colaciello babslab@barbaracolaciello or
904 755-8722.
DATES: Monday, July 15 - Friday, July 26th.
CAMP HOURS: Monday - Friday 9am - 3pm
Performance & Exhibit on July 26 at 3pm ( time is flexible dependent on parent's schedules)
WHERE: Both The Yellow House and BAB'S LAB are located within the CoRK Arts District at the corner of King St and Phyllis St.
TUITION: $425.00 Deposit of $200.00 secures a place in the program.
Drop off each morning will be at The Yellow House, 577 King St, Jacksonville, FL 32204.
WHO WE ARE
ABOUT HOPE McMATH Hope is a cultural leader, educator, and artist with over 25 years in the field of arts education and community engagement. She served for 22 years at the Cummer Museum of Art & Gardens, first as an educator with the last eight as Executive Director. Most recently, Hope opened Yellow House, an organization that promotes art as a catalyst for personal and collective growth by displaying thought-provoking exhibitions, hosting public events, and promoting community dialogue. It is a hub for educational outreach and collaborations among artists, writers, organizations, and communities. Hope has been recognized with the OneJax Humanitarian Award (2016), the EVE Award (2012), the Frances Kinne Alumni of Distinction Community Service Award (2017), and the Educational Service Award from the Atlantic Institute (2017).
ABOUT BARBARA COLACIELLO Educator and performance artist Barbara began her career as the Advertising Director of Andy Warhol's Interview Magazine at The Factory in New York City. Over the years, she has worked extensively as an actress, director, playwright, educator and narrative coach. Formerly the Director of Education at Players by the Sea for 9 years, Barbara's company Improv to the Rescue specializes in experiential and creative learning utilizing improvisation to build self-confidence, enhance communication skills, and develop storytellers. A 2013 TEDxJacksonville Speaker, Barbara was voted Best Actor by Folio Weekly's 2016 Best of Jax readership.